Automated Import
Staff member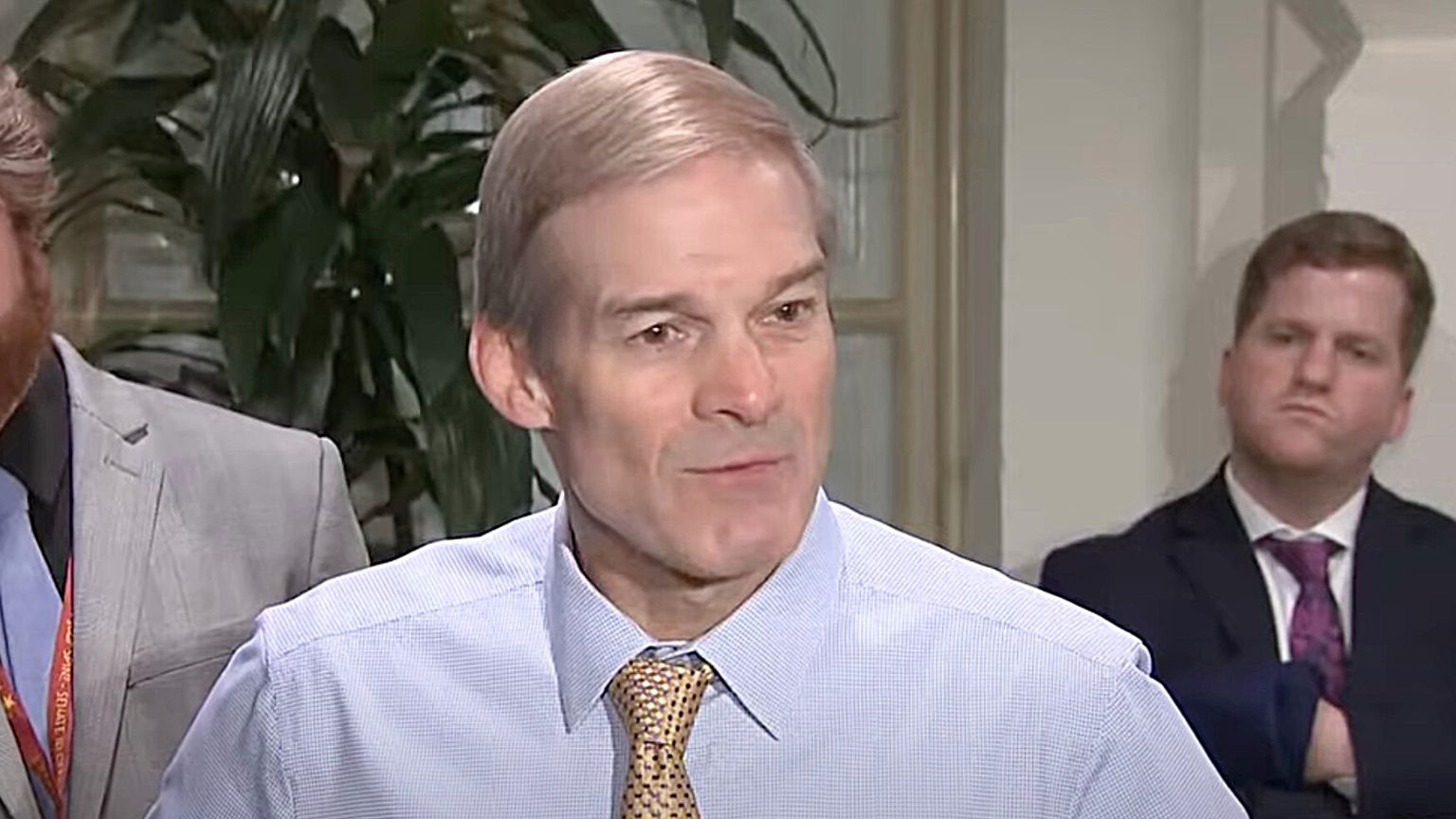 BitChute, a platform for video hosting and social media, has reached out to Representative Jim Jordan, requesting an investigation into the removal of Parler, a social media platform once favored by free speech supporters, from online platforms. This request is part of a broader inquiry by Jordan's House panel into possible misuse of government power to pressure online companies to suppress speech.
The Chief Policy Officer at BitChute, Amy Peikoff, who previously held the same position at Parler, addressed a letter to Jordan. In it, she suggested that the actions taken against Parler might be similar to the coordinated efforts outlined in a report by the Select Subcommittee on the
Weaponization of the Federal Government
. This report focused on the Censorship-Industrial Complex.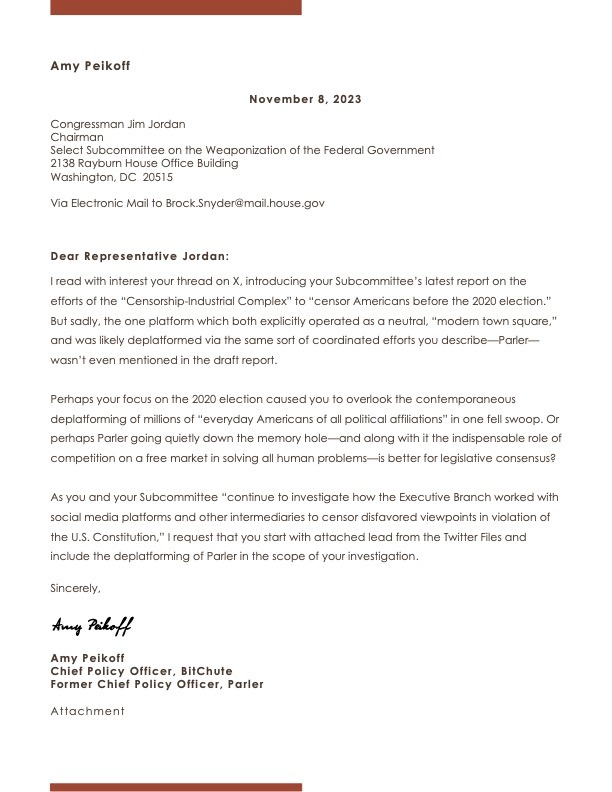 Parler, which prided itself on minimal content moderation, was deplatformed by key service providers in early January 2021. This move came in the aftermath of January 6th.
Amazon Web Services (AWS), the platform's hosting provider,
suspended service on January 10th
, citing a violation of its terms of service due to inadequate content moderation systems. This action followed closely on the heels of both
Apple
and
Google
removing Parler from their respective app stores, thereby significantly limiting the platform's accessibility to new users. These moves by major tech companies effectively cut off Parler from a significant portion of its operational infrastructure and user base, sparking a widespread discourse on the role of large technology companies in moderating content and their impact on public discourse.
In her letter, Peikoff remarked, "Perhaps your focus on the 2020 election caused you to overlook the contemporaneous deplatforming of millions of 'everyday Americans of all political affiliations' in one fell swoop."
She went on to question whether the neglect of Parler's situation, which she considers crucial for maintaining competitive balance in a free market, might have been overlooked to maintain legislative harmony.
Peikoff concluded her correspondence by urging Jordan and his committee to examine the Twitter Files and to include the Parler deplatforming in their investigation.
The post
BitChute Asks Jim Jordan to Investigate the Deplatforming of Parler
appeared first on
Reclaim The Net
.