Automated Import
Staff member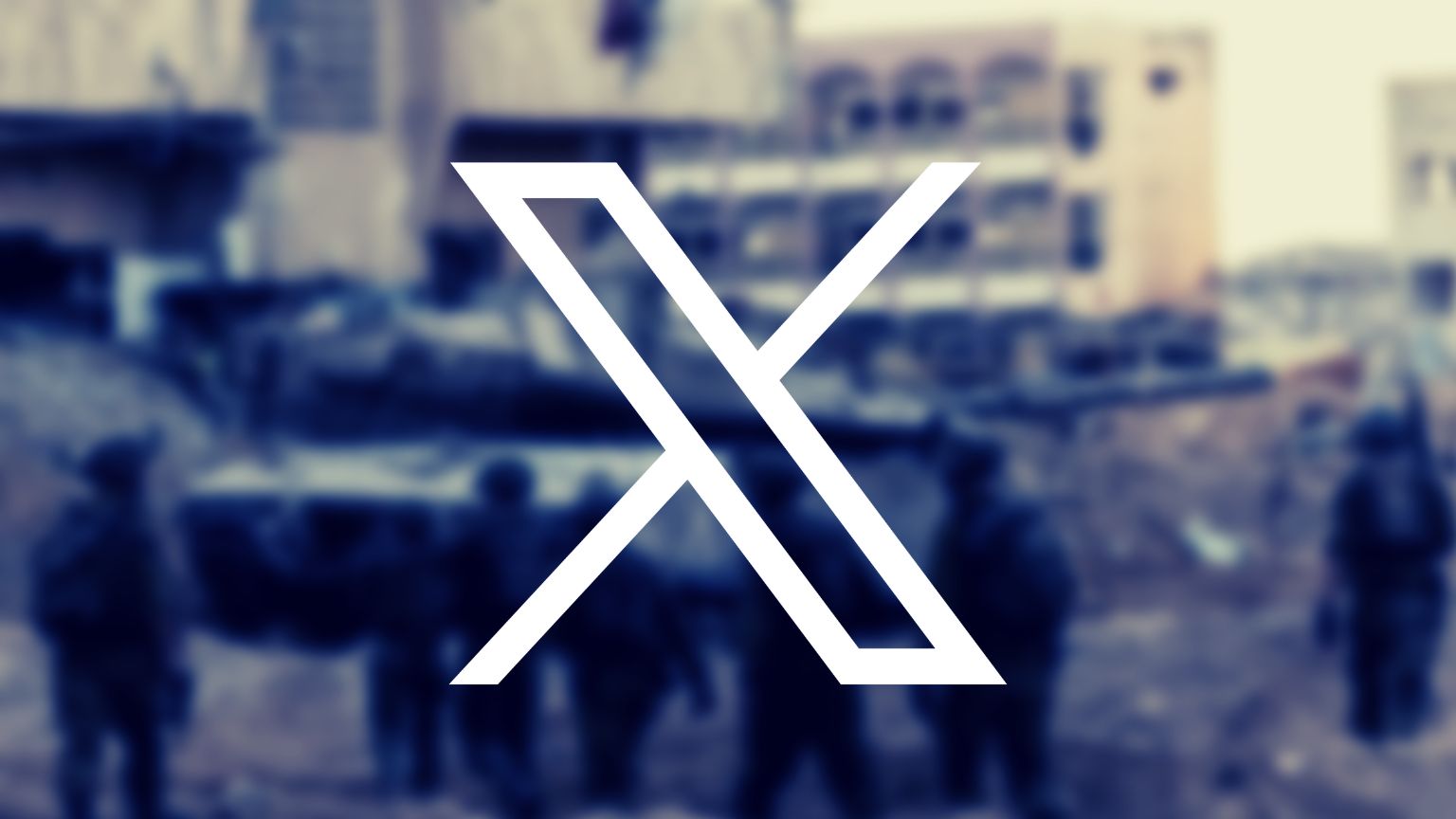 Elon Musk has announced a new change in policy to X. On Friday, his announcement established that the use of terms such as "decolonization" and "from the river to the sea"— phrases commonly thrown around by the pro-Palestine movement — would invite suspension on the platform as they imply genocide. The change came after pressure from major corporate advertisers.
While these expressions have emerged as rallying cries in support of Palestinians, numerous individuals and groups, including supporters of Israel, Jewish advocacy teams, and others, perceive these phrases as eliminatory and anti-Semitic rhetoric that advocates the obliteration of the Jewish state and the Jewish people.
Representative Rashida Tlaib faced official censure from the House of Representatives in part due to her endorsement of the phrase "from the river to the sea," and the phrase was chosen by Hamas as a slogan for the designated terror group's 2017 revised charter.
Musk, who once described himself as a "free speech absolutist" stated that phrases such as this are tantamount to "extreme violence."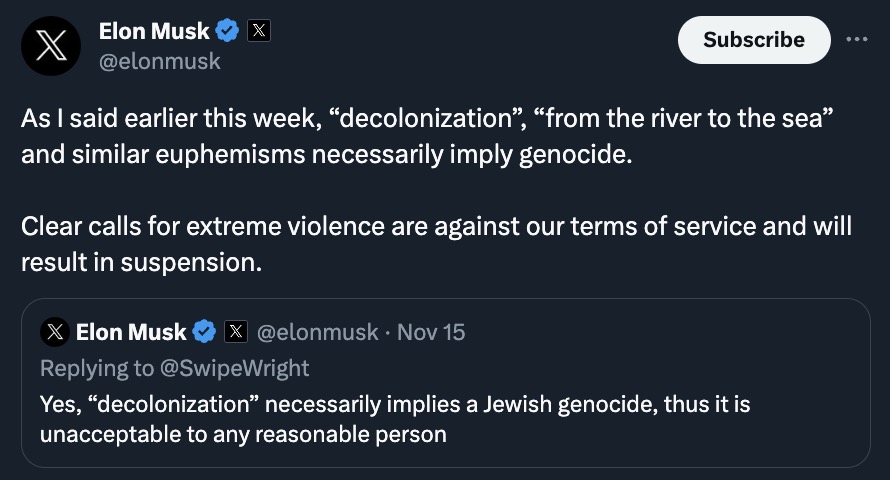 He added: "At risk of stating the obvious, anyone advocating the genocide of *any* group will be suspended from this platform."
X has been criticized for not censoring enough speech regarding the Israel-Hamas conflict, with companies such as Disney, Apple, IBM, and Lionsgate, pulling advertising from the platform.
X has been accused of both anti-Semitism and Islamophobia and it remains uncertain if the platform's users will indeed be suspended for using the contested phrases.
The post
Elon Musk Announces New Policy, Phrases Such As "Decolonization" and "From the River to the Sea" Could Result in X Ban
appeared first on
Reclaim The Net
.