Automated Import
Staff member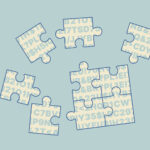 This post was written by Pete Membrey, chief engineer – VPN technologies. Listen to the radio show segment with his guest appearance.
I was recently invited on a Singapore radio show, Breakfast with Lynlee Foo and Ryan Huang, where I was a guest alongside Aditya Batura, CEO of Codomo, which creates educational games that teach design thinking. I had a blast discussing some of those games, plus I got the chance to showcase ExpressVPN's company culture.
Codomo's products, like the board game
Potato Pirates
, teach both computational thinking and cybersecurity in fun and engaging ways, all without needing a screen. (Full disclosure, I have invested in the company.)
Computational thinking is the process of formulating and solving problems by breaking them down into simple steps. It encompasses problem-solving, logical reasoning, and algorithmic thinking. With our ever-increasing reliance on technology,
understanding how computers work and how to think computationally has become essential
, not only for professionals in the tech industry but for everyone.
In particular, computational thinking is relevant for protecting oneself online. The digital realm is rife with cyber threats, ranging from phishing attempts to data breaches. By having some understanding of the underlying algorithms and processes involved in cybersecurity and computing in general, we are much better equipped to make informed decisions and to take proactive measures to protect ourselves.
Games like Potato Pirates provide an avenue for individuals to develop computational thinking skills while simultaneously gaining a foundational understanding of cybersecurity. Through interactive gameplay, players learn to analyze problems, create simple algorithms and functions of their own, and devise logical solutions in the form of moves and countermoves. Players get hands-on experience in thinking algorithmically and spotting vulnerabilities—a crucial aspect of online security.
Getting to talk about games was fun, but being on the show was also the perfect opportunity for me to share our company culture at ExpressVPN. It was a chance to showcase our values, our commitment to innovation and education, and how we strive to create a positive and inclusive environment for our employees.
We prioritize investing in our people and their careers. We know that in this fast-paced digital world, continuous learning and growth are the keys to success. That's why we've worked hard to create a culture that puts professional development front and center.
Our company is all about providing our people with opportunities to level up their skills and knowledge, whether it's through internal training programs and talks, access to external courses, or certifications. We're encouraged to stay curious, explore new technologies, and expand our expertise. We firmly believe that by investing in our people, we're not only ensuring we deliver the best-in-class tech but also that we're having a positive impact in the digital realm.
I had a great time discussing these topics and
invite you to give it a listen
!
The post
ExpressVPN on the airwaves: Learning digital skills through games
appeared first on
Home of internet privacy
.