Automated Import
Staff member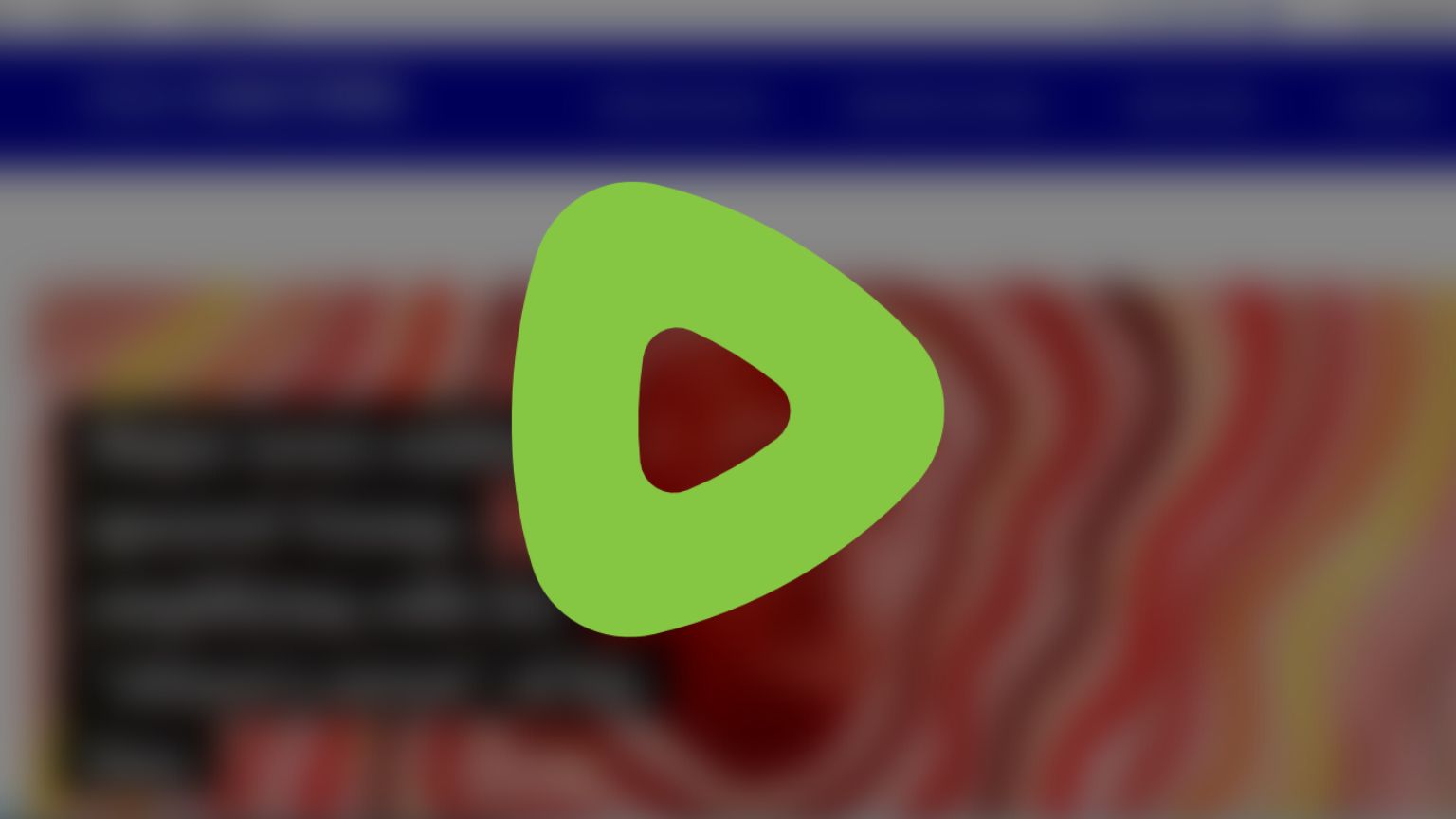 Rumble CEO Chris Pavlovski has accused the activist group Media Matters of deliberately misleading the public and advertisers in an attempt to harm the video platform. According to Pavlovski, Media Matters is threatened by Rumble's commitment to maintaining a free and open internet, leading them to take deceptive actions.
The contention centers on a Media Matters claim made on March 14th, alleging that Netflix ads were placed on Rumble videos violating the platform's content policies. Pavlovski refutes this claim with analytics data, suggesting that the video in question had received no views before Media Matters activity.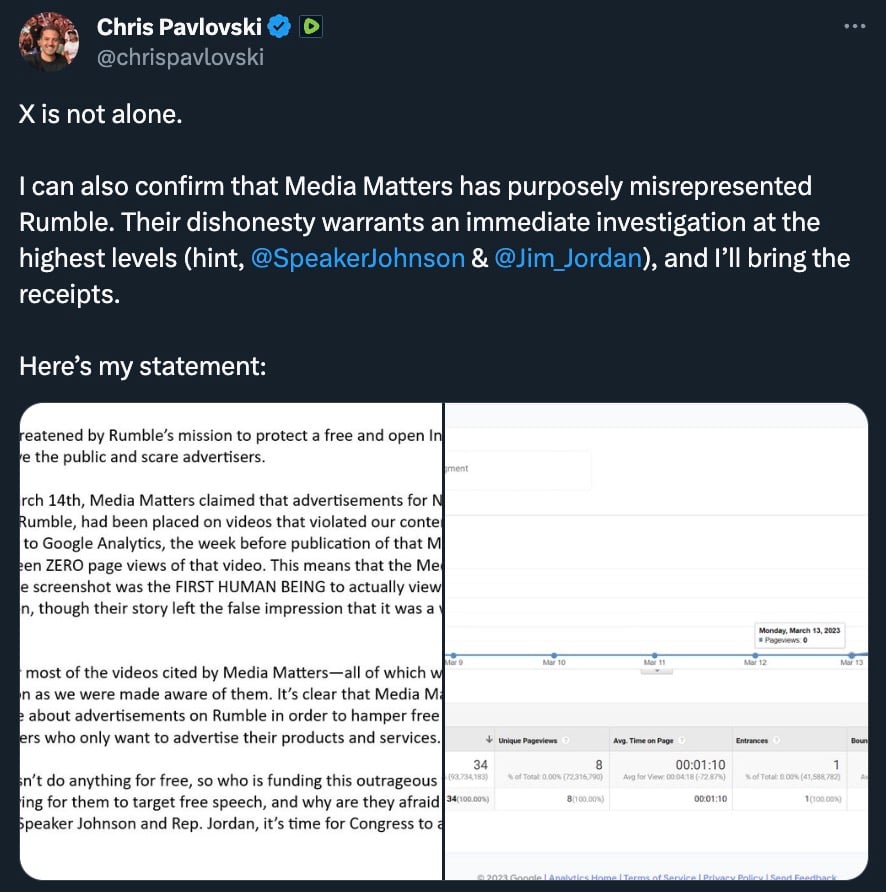 "This means that the Media Matters activist who took the screenshot was the FIRST HUMAN BEING to actually view the Netflix ad on the video in question, though their story left the false impression that it was a widespread problem," Pavlovski posted on X.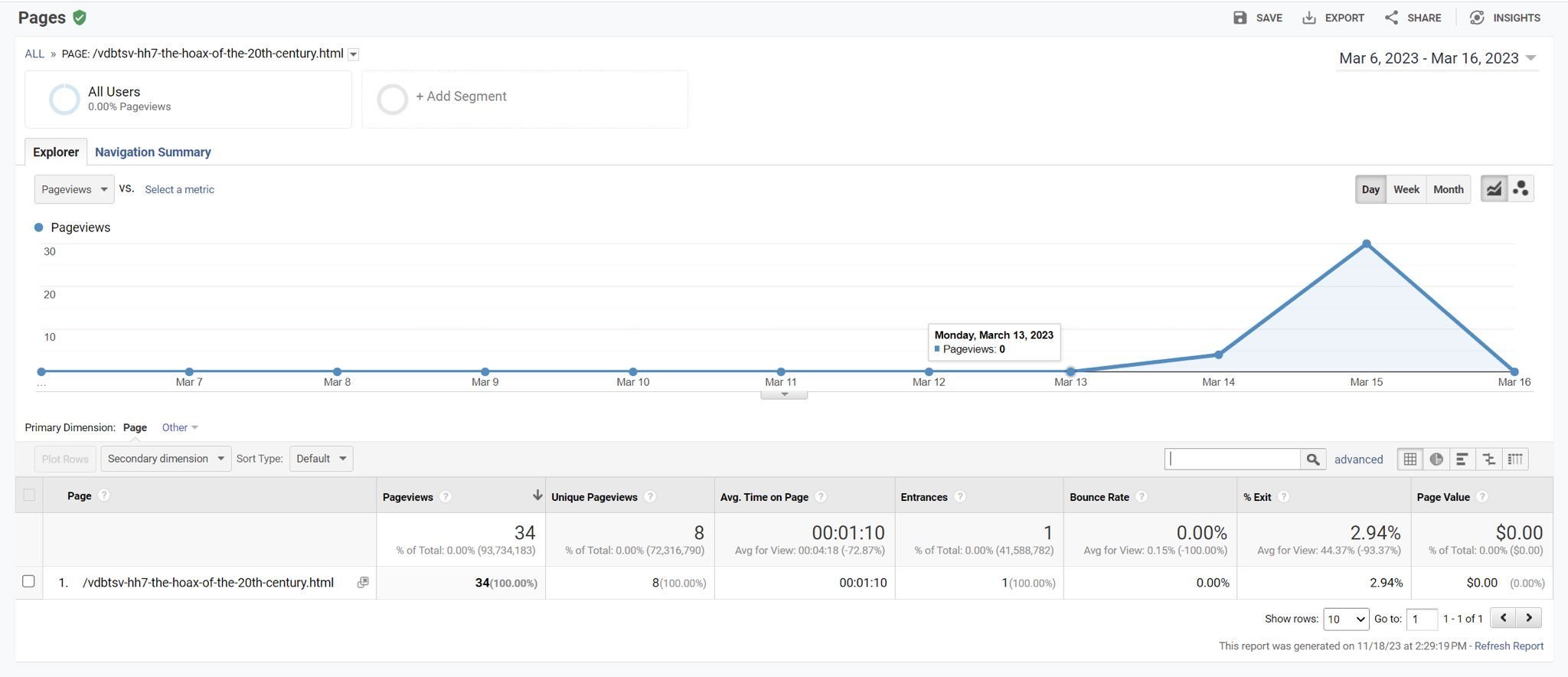 Pavlovski shared this analytics screenshot.
Pavlovski also noted that most videos cited by Media Matters were promptly removed from Rumble upon their discovery, emphasizing the platform's commitment to enforcing its content policies.
He questions the motives and funding behind Media Matters' actions, implying that their campaign is an attack on free speech and an attempt to intimidate law-abiding advertisers.
"It's clear that Media Matters intends to mislead and deceive about advertisements on Rumble in order to hamper free speech and harm law-abiding employers who only want to advertise their products and services," Pavlovski wrote.
The CEO's statement ends with a call to action for Congress, urging Speaker Johnson and Representative Jordan to investigate the matter. This confrontation highlights ongoing tensions between digital platforms and activist groups regarding content moderation and the boundaries of free speech online.
"[Media Matters] have a long track record of evil deeds. An investigation is badly needed," Elon Musk responded to the allegations on X. X has launched lawsuit against Media Matters, making similar accusations.
The post
Rumble CEO Accuses Media Matters of Misrepresenting Rumble in an Effort To Target Free Expression Online
appeared first on
Reclaim The Net
.