Automated Import
Staff member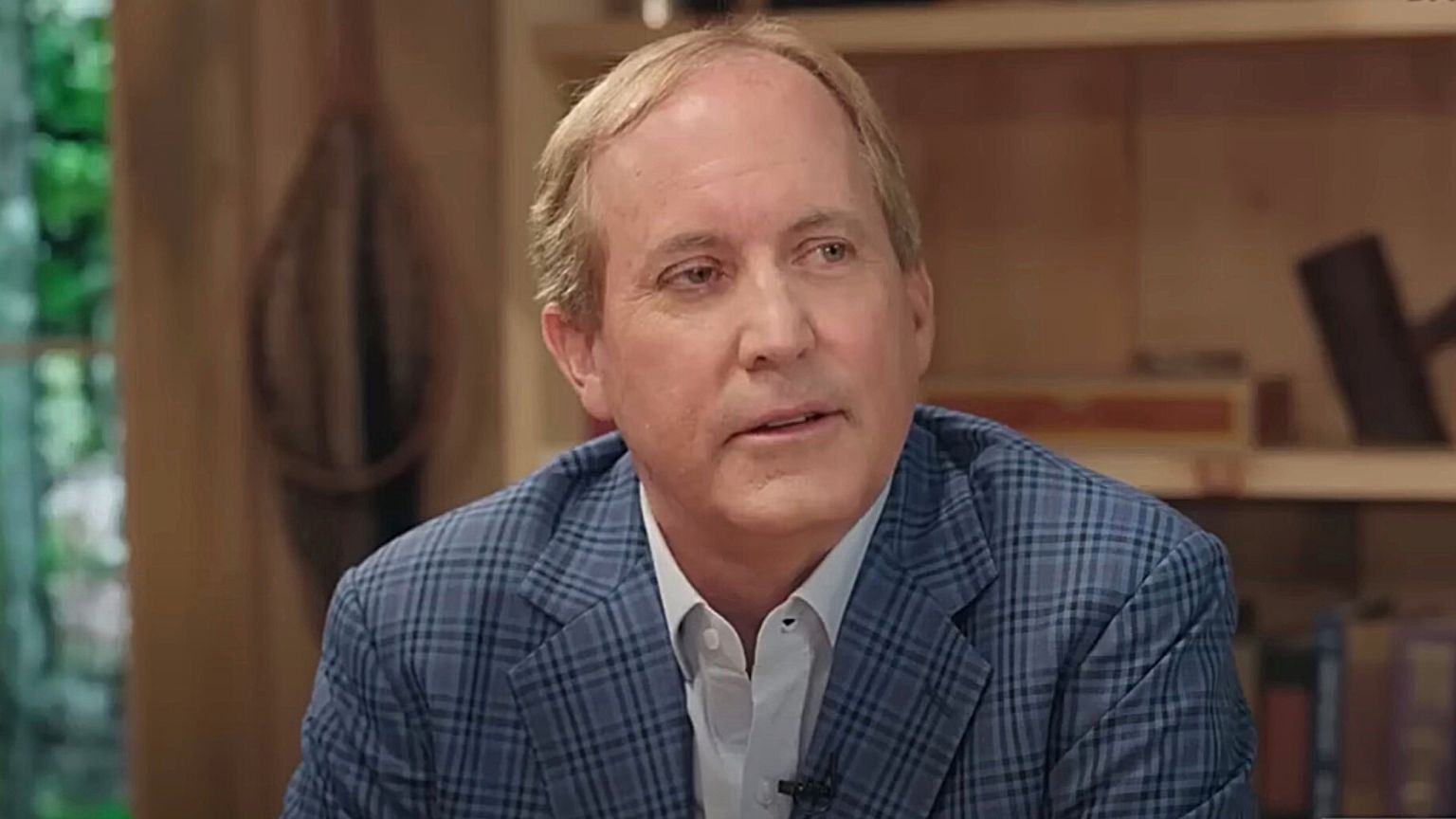 Texas Attorney General Ken Paxton has initiated an investigation into Media Matters, a media and online speech watchdog organization, for allegedly engaging in "fraudulent activity."
This action follows accusations by X CEO Elon Musk, who filed a
lawsuit against Media Matters
for allegedly distorting data on the social media platform.
X has faced a meaningful exodus of advertisers like IBM, Apple, Disney, Lionsgate, Paramount, and more.
Media Matters, in a recent report, charged X with allowing ads to appear alongside hateful speech. X's lawsuit, however, has countered this claim, arguing that the watchdog's report grossly misrepresented user experiences on X, deliberately misleading advertisers.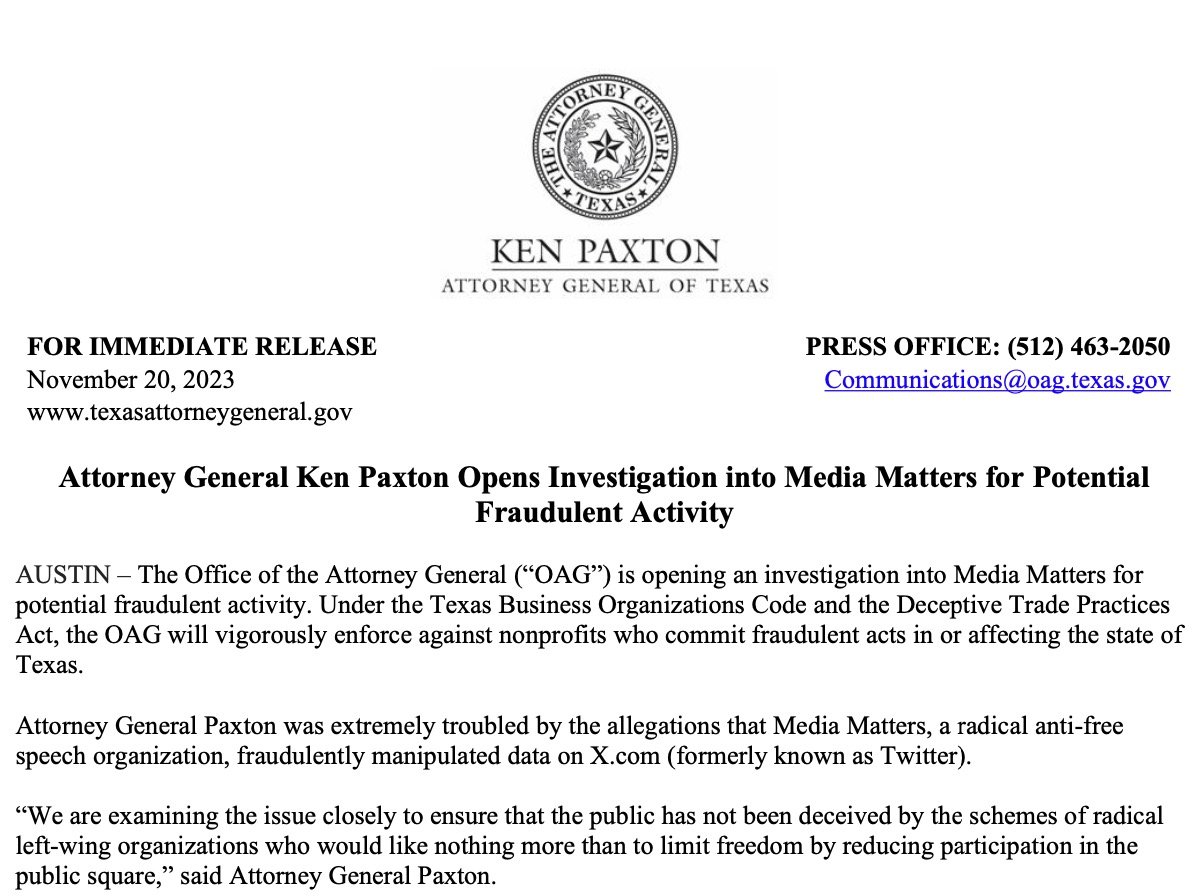 Echoing similar concerns, Republican Missouri Attorney General Andrew Bailey revealed on Sunday that his legal team is also probing the issue. Paxton's office has now formally launched an investigation, expressing deep concern over these allegations.
In a statement, Paxton wrote, "We are examining the issue closely to ensure that the public has not been deceived by the schemes of radical left-wing organizations who would like nothing more than to limit freedom by reducing participation in the public square."
Paxton emphasized the commitment of his office to rigorously enforce laws against fraudulent acts by nonprofits, specifically under the Texas Business Organizations Code and the Deceptive Trade Practices Act.
The post
Texas AG Launches Investigation Into Media Matters, for "Potential Fraudulent Activity" After X Accused the Group of Manipulating Data
appeared first on
Reclaim The Net
.